A HOLIDAY BROCHURE
This is an extract from the holiday brochure of a travel agency organising tours from Great Britain to Russia.

HOW TO BOOK
Our staff at the Intourist Moscow Ltd. will be pleased to help you  choose your holiday, make your reservation and give you any general advice you may need. It is advisable to telephone our Reservations Dept. 01-580 1221 to be sure that the holiday is not fully reserved.
Bookings should be accompanied by a deposit of £35 per person, plus £11 (but £ 20 for cross-country skiing) for insurance. When we receive  your booking form and deposit, a confirmation will be sent to you. You will get this letter, which will finalize all the arrangements, within 7 days.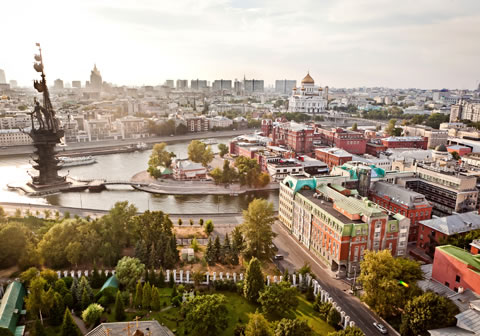 TRAVEL DOCUMENTS
As soon as your account is fully paid, your air tickets, travel  documents, tourist visa, customs declaration form and luggage labels will be sent to you by first class post approximately 7-10 days before departure.
REDUCTIONS FOR CHILDREN
For children accommodated in their parents' room, the following  reductions apply: Aged 2-11 years included (at time of travel) – 25 % Children under 2 years of age – 50 % (transportation cost only, food costs to be paid direct to restaurant) The extra accommodation consists of a folding bed in the parents'  room.
We regret that it is not possible to provide cots for very young children.
SINGLE ROOMS
A supplementary charge should be paid for single room accommodation. This extra payment is £9.50 per person per night. Passengers travelling alone who request shared accommodation in a twin-bedded room should indicate this request on the booking form. If no one is available for shared accommodation until the date of travel the extra payment will be £4.75 per night only and we will allocate single accommodation.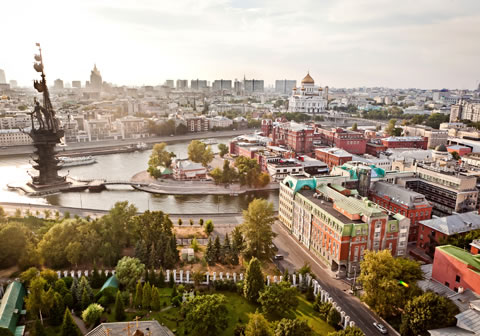 VISAS
For a holiday in Russia, you will need a valid passport and a Russian tourist visa, which is obtainable through us. The visa is a separate document and no stamps or entries are made in your passport. We are authorised by the Consulate of Russia in London to obtain tourist visas for our customers. Our visa service fee of £4 per visa includes our special daily service to the Russian Consulate, clerical work and delivery of your visa.
The following documents are required to obtain your visa:
a) 3 identical passport-size photographs, affixed to passport and application form.
b) Clear photocopies of the first 5 pages of your passport.
c) Visa application form properly filled in and signed.
Important: Do not send us your passport or any request for a visa until we provide you with the visa application form and detailed instructions.
REFUNDS A COMPLAINTS
No refunds can be considered under any conditions, i.e. repayment is not possible if passengers are unable to travel. Any complaints while travelling can be made immediately to the local Intourist branch, hotel management, service bureau or to your Intourist guide. We shall do our best to settle any problem to your satisfaction.
QUESTIONS
A. Mark the best choice. 1. A 'confirmation* (line 10) is probably . a) a holiday abroad b) a letter making arrangements definite c) a kind of insurance money d) the general advice you get 2. Line 25, 'cots' are probably . a) reductions for children b) vehicles for young children c) beds for children d) expenses of food
3. A 'supplementary charge' (line 28) is probably . a) a single room b) a request for a twin-bedded room c) an additional payment d) shared accommodation
222
4. To 'allocate' (line 33) probably means to . a) travel alone b) share c) ask for d) give
5. Line 43, 'affixed' probably means . a) delivered b) obtained c) signed d) attached
6. Line 51, 'refunds' are probably . a) the money returned to you b) difficulties of travelling c) things like a passport or visa d) complaints made while travelling
B. Mark the statements as True (T) or False (F). 1. To go skiing, you have to pay £11 for insurance in addition to your deposit. 2. Anyone older than eleven years old is not considered a child and so won't get a reduction on the cost of this holiday. 3. If no one is available to share a twin-bedded room with a single passenger, the passenger pays an extra £ 4.75 per night. 4. The visa stamps and entries are made in the passport of the passenger. 5. To apply for a visa, you should wait until the application form and detailed instructions are sent to you. 6. The only place where you can make a complaint about the tour is the local Intourist branch.
C. Fill in the blanks.
1. If you want to make a reservation, the number you should phone is
2. 7-10 days before you depart, you will receive your tickets, customs declaration form, tourist visa, and .
3. For children under two years of age, 50 % reduction is applied to
4. When children stay in the same room as their parents, they sleep in
5. The visa fee includes the daily service to the Russian Consulate, and .
6. While applying for a visa you need the photocopies of .