CELINE DION
Celine Dion, one of the biggest international stars in pop music history, was born in Canada in 1968. She is the youngest of the 14 children in the Dion family. She began singing in her parents' piano bar when she was just 5 years old. When she was 12, she recorded one of her first songs" Ce N'etait QU'un Reve" ('7t Was Only a Dream"), with the help of her brother Michel and her mother.
Michel sent this song to a manager named Rene Angeli!. When he listened to the demo tape, he decided to become her manager. At the beginning, Celine became famous only in Canada and France because all her songs were in French. At the age of 18, Celine saw Michael Jackson performing on TV and told AngeW she wanted to be a star like him. AngeW sent her to an English school to learn English, and also he changed her hair style and her physical appearance.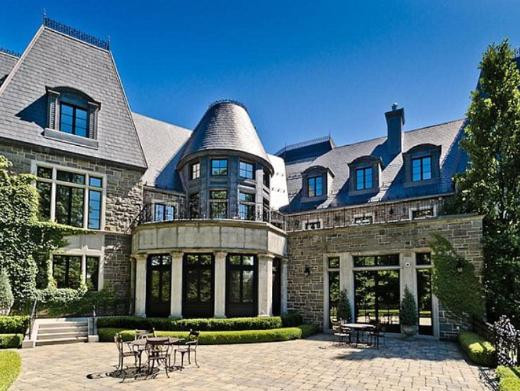 Celine was now ready to be successful in the USA with her new image. Her first international success was the theme song for Disney's 'The Beauty and the Beast". The song won both a Grammy and an Academy Award and topped the pop charts. In 1994, she got married to AngeW, who is 26 years older than her.
In 1996, she won another Grammy Award and was invited to the opening ceremonies of the Atlanta Olympics. The following year, she sang "My Heart Will Go On", the theme song of the mm 'Titanic", and was once again number one. In 1999, she announced that her husband had throat cancer, so she had to take a break to spend more time at home. Two years later, she gave birth to her son.
Dion returned to the public eye in 2002 with her hit "A New Dqy Has Come'~ She is still one of the hardest working stars in show business.
Please click to listen to Celine Dion songs
A. Mark the following statements True (T) or False (F).
T F 1. Celine Dion comes from a small family.
T F 2. Her brother helped Celine find a manager.
T F 3. She was already famous all over the world when she married AngeW.
T F 4. Celine Dion won her first Grammy with 'The Beauty and the Beast'~
T F 5. She did not return to music world after she had a son.
B. Answer the following questions.
1. Why wasn't Celine Dion famous in the USA at the beginning of her career?
2. How did AngeW help Celine become an international pop star?
3. Why did she decide to take a break in 1999?