EGYPTIAN PYRAMIDS
The ancient Egyptian civilization, famous for its mighty pyramids, lasted for more than 3000 years. During this time Egypt was ruled by about at least 30 dynasties, ruling families of kings or queens. The pyramids were constructed as tombs, i.e., as burial places for the  Egyptian kings and their families.
Originally, during the First and Second Dynasties, which lasted until about 2665 B.C., kings of Egypt constructed a type of tomb called 'the mastaba'. A mastaba looked like a low, rectangular shoebox. The first typical pyramid was built in 2650 B.C. during the Third  Dynasty. This pyramid was built for King Zoser by an architect named Imhotcp as a series of giant steps or stairs. It, along with the others of its type, is called the Step Pyramid. It was really simply a pile of steps each higher and smaller than the one before.
The Step Pyramid of King Zoser was different from the later pyramids because it was never  covered with stone to give it a smooth surface. Actually, it was not until the Fourth Dynasty that the most famous pyramids were built. These are located near the town of Giza, on the west bank of the River Nile, just outside the capital city of Egypt, Cairo.
The largest of these pyramids is known as the Great Pyramid. It  was built for King Khufu, who was called Cheops by the Greeks, and so the pyramid is sometimes called the Cheops Pyramide (Pyramid of Cheops). It has been estimated that 2,300,000 blocks of limestone were used to build the Great Pyramid. The blocks weigh average 2,500 kilos each, the largest stone block weighing about 15,000 kilos. The base of the pyramid covers 5.3 hectares – an area large enough to hold ten football Fields. In terms of height, the pyramid used to be 147 meters high, but today the top ten meters are missing, and the entire outer limestone covering has been taken away.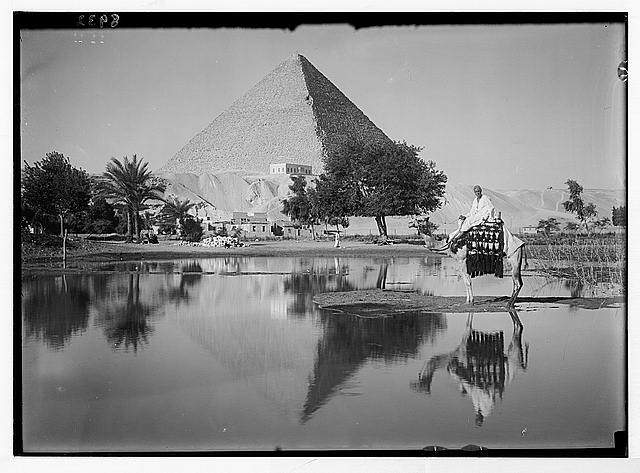 Questions
Mark the best choice.
1. King Zoser's pyramid was different from others because .
a) it was rectangular, like a shoe box
b) it was built during the Fourth Dynasty
c) it didn't have a smooth surface covered with stone
d) it didn't have a series of huge steps or stairs
2. Line"!3, 'one* refers to .
a) the pyramid b) the step c) the stone d) the type
3. The Great pyramid .
a) has a base ten times as large as a football field
b) is made up of 2,500 stones weighing 15,000 kilos each
c) is 147 meters high
d) is still covered with limestone
4. Which of the following is correct?
a) The most famous Eygptian pyramids are called mastabas.
b) A Greek called Cheops built the Great Pyramid for King Khufu.
c) All pyramids built during the first four dynasties were similar in shape.
d) An architect named Imhotep built the first step pyramid.