2016 Mercedes-AMG A 45 4MATIC
Mercedes has been producing the best cars of the world for centuries. Every year Mercedes is continuing to touch the heart of the car lovers. Mercedes AMG A 45 4Matic is one of those cars.
Now, I want to give you some information about Mercedes-AMG A 45 4MATIC .
2016 – Mercedes-AMG A 45 4 MATIC is amazing all Mercedes fans. Its perfect colour options and strict shapes are fascinating. In addition, it performs perfectly.
Mercedes-AMG A 45 4 MATIC provides a dynamic and comfotrtable driving for the drivers. It is one of the most dynamic and powerful sport cars because of having 381 horse power (hp) . Furthermore its torque equals 475 Nm at the maximum level.
Of course Mercedes has got a lot of car models. However Mercedes-AMG A 45 4 MATIC is attracted by especially young drivers because they love sport cars. You can drive Mercedes-AMG A 45 4 MATIC in any of those driving options:
1- Comfort
2- Sport
3- Sport +
4- Individual
Furthermore, if you pay extra money you can have the driving option of Dynamic Select, as well. We think, it is worth to pay for Mercedes-AMG A 45 4 MATIC .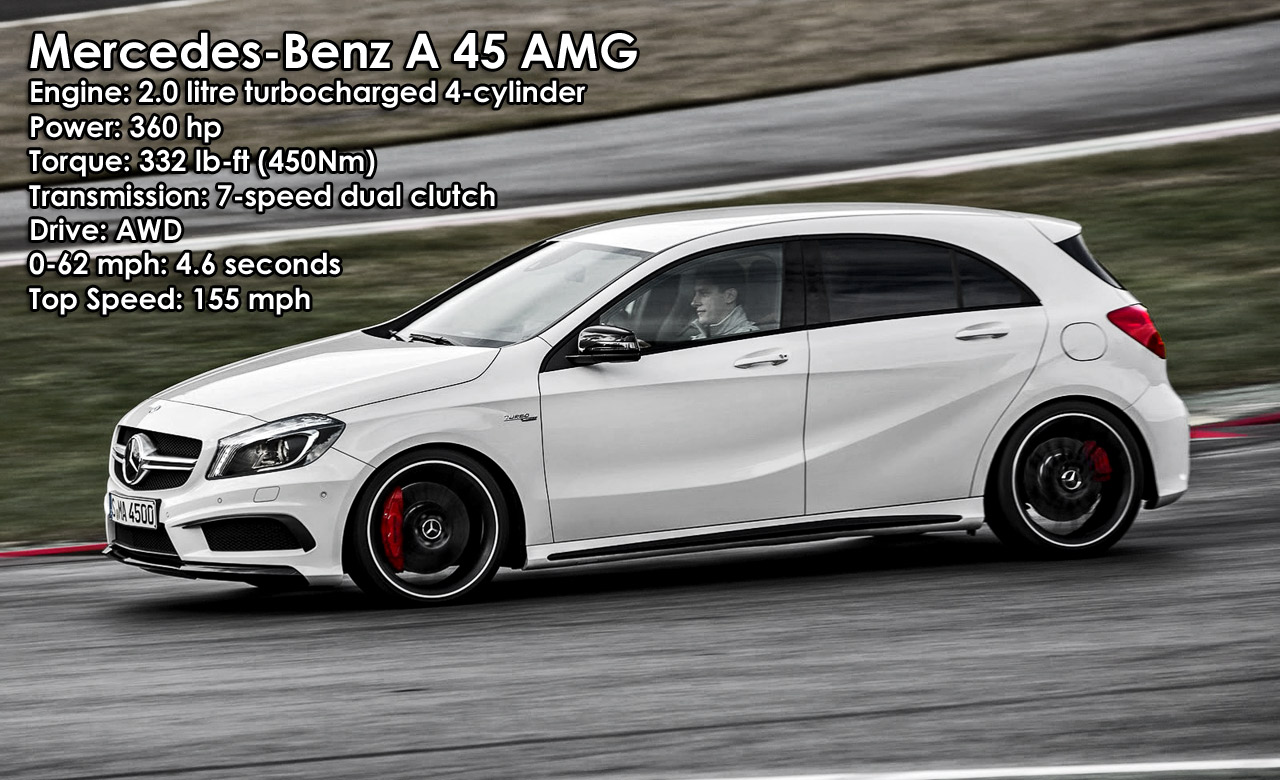 Surely Mercedes has got a lot of car models and all of Mercedes cars are so value all around the world. For example, Mercedes Benz GLC, Mercedes Benz A 180, Mercedes Benz A Class, Mercedes GLA 200, Mercedes Benz F05 Luxury and so on.
Nobody hesitates to have a Mercedes because it enriches the owner.
Of course there are other car marks as well and some of them are as value as Mercedes. For example Audi, BMW etc. Audi and BMW is almost at the same price with Mercedes.
Furthermore; Volkswagen, Opel, Ford, Kia, Chevrolet are also are on of the most demanded cars on the world. They are less expensive than Mercedes so people would rather buy those cars than Mercedes or BMW.
Of course they don't pleasure the drivers as much as Mercedes or BMW but they are quite economic.